Season 2
DRAGON's Jerome D'Ambrosio sealed pole at the Autodromo Hermanos Rodriguez for the inaugural Mexico City E-Prix and stamped home his authority over the opening stages. Lucas di Grassi was making progress with the pit window looming, though, and his move on Nico Prost set the ball rolling.
With the lead quintet descending on the pits on Lap 22, a reshuffle looked imminent, and di Grassi emerged right on the tail of leader D'Ambrosio, with Sebastien Buemi leaping to third after a swift turnaround by his pitcrew. That trio pulled clear out front, but Prost was slapped with a drive-through for moving on Daniel Abt on pit-exit.
Di Grassi spied his chance to pounce into the lead, with the ABT Schaeffler racer easing by D'Ambrosio into Turn 1 while the Belgian was left to fend off an increasingly irate Buemi behind – the two coming into contact and skipping the chicane as they fought hard for silverware. The Swiss had to settle for third, following di Grassi and D'Ambrosio home.
All was not as it appeared, however, with the race-winning ABT driver disqualified as his car was underweight, handing the second-placed Belgian the race win.
Season 3
NIO's Oliver Turvey took his first – and only, to-date – Formula E pole position in Mexico City, with Daniel Abt removed from the result having used illegal tyre pressures. 36,000 fans packed into the grandstands and saw Turvey lead away, with title protagonists di Grassi and Abt marooned down the order.
There was plenty of drama and contact in the opening throes with Maro Engel losing his front wing at the chicane, Antonio Felix da Costa taking avoiding action down an escape road and D'Ambrosio tagging di Grassi, forcing the latter to pit and the Safety Car to make an appearance.
Turvey retained charge of proceedings, though Buemi and di Grassi were making up ground. A second appearance for the BMW i8 Safety Car signalled the end of the birthday boy's fun with Turvey's car grinding to a halt and out of the race from the lead.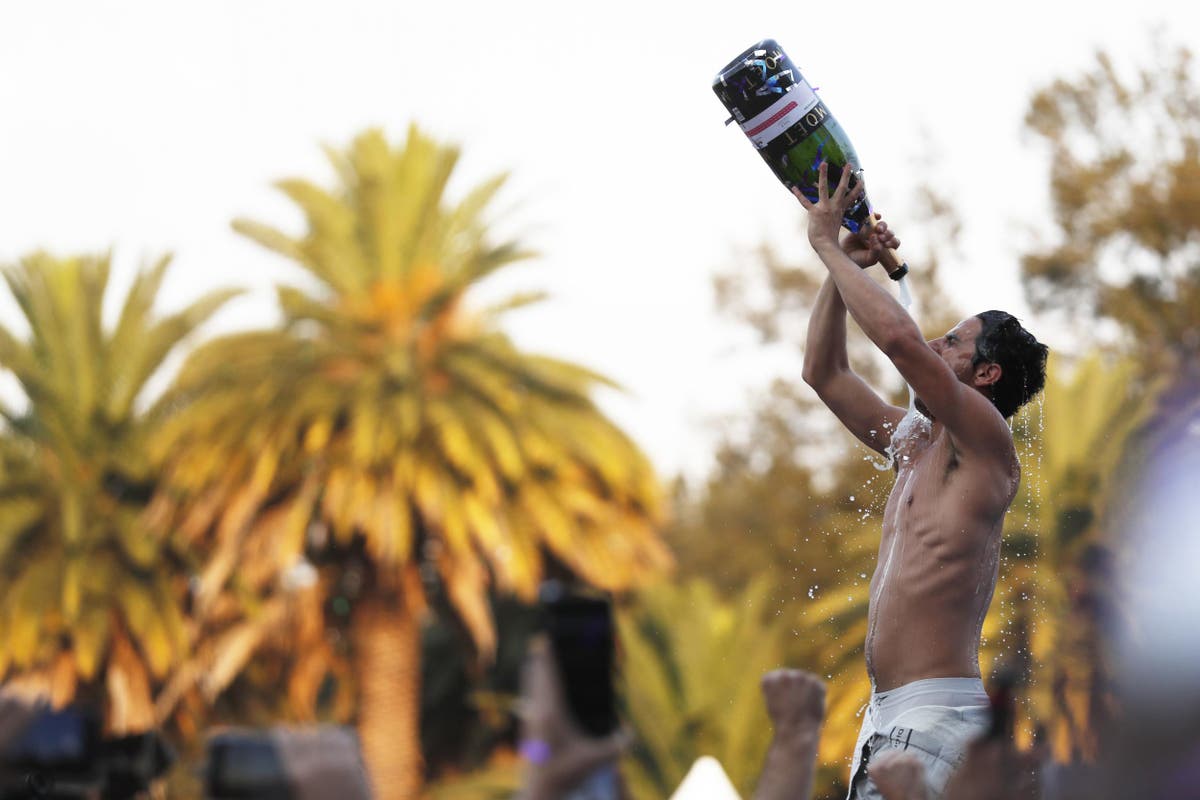 An ingenious gamble saw di Grassi and D'Ambrosio make for their second cars some five laps ahead of time. They inherited spots at the head of the pack – the Safety Car eliminating the time loss saved for swapping cars, and allowing them to conserve enough energy to make the end of the E-Prix.
It all looked rosy for the lead pair, who created gap on the rest – though both had to keep a close eye on their energy levels. A third Safety Car threw D'Ambrosio's plans into the dust. He clung on to second as long as he could, allowing di Grassi to scamper clear.
Jose Maria Lopez, Jean-Eric Vergne and Sam Bird all bunched up behind the Belgian, who did hold on for a good few laps. The pressure was relieved again with Lopez before he enacted his own demise with a spin at Turn 1. Buemi followed and with Vergne up the road and chasing the leader, Bird was left best-placed for a move for third – sensationally making it by d'Ambrosio at Turn 3.
As it turned out, D'Ambrosio's defence cost Vergne a shot at the lead – allowing di Grassi to manage things home after what turned out to be a strategic masterstroke. He'd started 15th! It's still to this day the furthest anyone's come from starting berth to race win.
Season 4
Mahindra's Felix Rosenqvist took pole position and led until 14 laps from the end before a battery management issue ended his race early. NIO's Turvey inherited the lead until the car swaps but swift work from the Audi Sport ABT Schaeffler crew meant Abt was able to profit and pinch the lead with Turvey struggling to select a gear.
From there, the German led the way for his first career victory and a maiden win for a German driver in Formula E. Turvey did come home second, and held off Buemi in the process, with the Swiss rounding out the podium in third.
Season 5
Pascal Wehrlein danced to a maiden pole in what was his first season in Formula E. The Mahindra man led away and left di Grassi battling with Felipe Massa for second, although not for long – Nissan's Oliver Rowland divebombing the both of them and catching them unawares.
A massive accident involving Nelson Piquet Jr. and Vergne on Lap 3 put a halt to proceedings for half an hour. The shunt catapulted Piquet into the air at the Peraltada chicane, causing the car to shatter on landing. Alexander Sims was caught up in the melee and he and Vergne were able to make repairs and restart. All three were thankfully uninjured.
Wehrlein led Rowland and di Grassi away and the trio pulled a gap, with the whole field taking ATTACK MODE. From there, it was a settled encounter. Wehrlein's usable energy was looking tight, though, with five laps to go and some conservative driving opened the door to di Grassi and Rowland – the Brazilian now second having made a move during ATTACK MODE.
The German rookie fought hard and the Brazilian veteran wouldn't give him a moments peace. Heading into the final lap, almost 40,000 fans saw the most dramatic finish in Formula E history, with Wehrlein holding fast to the last, before running out of usable energy after the final turn – allowing di Grassi to slip by right as they crossed the line.
Da Costa, Mortara, d'Ambrosio and Lotterer all followed di Grassi through, with the German distraught with an eventual sixth. Such are the margins in Formula E.
Season 6
Porsche's Andre Lotterer asserted himself with a maiden Julius Baer Pole Position for the Stuttgart marque, though the experienced campaigner was outdone by Jaguar Racing's Mitch Evans off the line - the Kiwi squeezing the German to pinch the race lead at Turn 1.
Evans fended off Nyck de Vries and Buemi and aced the restart after a shunt for Nico Mueller (DRAGON) saw the Safety Car called into action. Lotterer, and de Vries slid down the order, with the two coming together and compounding their strife.
DS TECHEETAH teammates Vergne and Da Costa came into the fray at the mid-way stage, and entered into battle with the recovering Mercedes-EQ of de Vries and Envision Virgin Racing's Robin Frijns. The pair were gifted fourth when de Vries' car gave up on activating FANBOOST - the mechanical failure seeing him smash into Dutchman Frijns and take both out of the running.
From there, the DS duo hunted in packs and set about chasing third-placed Buemi. With 10 minutes to go, Da Costa made a move stick and went after Bird and leader Evans. Inside the last five minutes and Bird let a sure podium slip through his fingers, slipped wide onto the dust at Turn 3 and smashing into the barriers before limping to retirement at Turn 13.
Evans cruised to take a dominant victory, four seconds clear of Da Costa with Buemi securing his first points of the season with silverware and third spot.
Season 8
A weight was lifted at German giants TAG Heuer Porsche Formula E Team following its first ABB FIA Formula E World Championship victory in Mexico City.
Pascal Wehrlein led home a dominant Porsche one-two at Autodromo Hermanos Rodriguez from teammate Andre Lotterer, with the team inflicting an extra lap on the field with just a couple of seconds remaining on the clock. Porsche's perfectly calculated strategy yielded double silverware and both Wehrlein and the outfit's breakthrough in electric motorsport. 
Having entered Formula E back in 2019/20, Porsche had long been chasing that elusive first win, despite coming close on a number of occasions. The brand's name and sporting heritage weighs heavy and expectations are inevitably high as to the Stuttgart team's results. 
With two previous shots at the win in Mexico itself, both of Wehrlein's efforts at a maiden victory had also been thwarted - one by a devastating finish line overtake by then-Audi driver Lucas di Grassi in 2019 and another thorough disqualification in Puebla in 2021 - the closest Porsche had come. But 2022 would be their year.